Selecting the Ideal Plumber for Your Wimberley Home: What Sets the Best Apart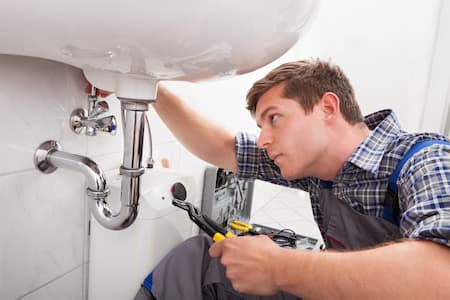 Choosing the right plumber for your Wimberley home is a crucial decision that can greatly impact the comfort and functionality of your living space. The best plumbers in Wimberley are characterized by a combination of distinctive qualities that make them stand out in the field. First and foremost, they prioritize reliability and punctuality, ensuring that they arrive on time and complete the job efficiently. This reliability is especially vital during emergencies, where swift response can prevent extensive damage to your property.
Furthermore, the best plumbers in Wimberley are not just technically skilled but also excellent communicators. They take the time to listen to your concerns, thoroughly explain the repair or maintenance process, and provide transparent cost estimates. This level of communication fosters trust and ensures that homeowners fully understand the work being done in their homes. Additionally, these plumbers possess the necessary licensing and insurance, giving you confidence in their qualifications and commitment to safety. When you choose the best plumber for your Wimberley home, you're investing in a partner who combines expertise, professionalism, and exceptional customer service to keep your plumbing system in perfect order.
Why You Need the Experts at Moore & More Plumbing, LLC for Plumber Services in Wimberley
When it comes to plumbing services in Wimberley, Moore & More Plumbing, LLC stands out as the go-to choice for homeowners. Our team of experienced professionals brings unmatched expertise to every job, ensuring your plumbing issues are resolved with precision and care. We understand the unique challenges that Wimberley's plumbing systems can face, from mineral-rich water causing buildups to the occasional extreme weather conditions. That's why we tailor our solutions to meet the specific needs of your home. With Moore & More Plumbing, LLC, you can expect not only top-tier technical skills but also exceptional customer service. We believe in transparent communication, so you'll always know what to expect, from the initial assessment to the final repair. Trust Moore & More Plumbing, LLC to be your partner in maintaining the plumbing integrity of your Wimberley home, and experience the peace of mind that comes with expert service. Call us when you need a plumber in Wimberley.
Expert Plumbing Repairs in Wimberley: Your Home Deserves the Best
When it comes to plumbing repairs in Wimberley, Moore & More Plumbing, LLC is your trusted partner, equipped to handle a wide range of common issues that homeowners often face. Our experienced team is committed to keeping your plumbing system in top shape. Here are some of the common types of plumbing repairs we excel at:
Leaking Pipes and Faucets: Our experts can swiftly identify and fix leaks, saving you water and preventing potential water damage.
Clogged Drains: Whether it's a stubborn kitchen sink or a backed-up shower drain, we have the tools and expertise to clear blockages efficiently.
Water Heater Problems: From water heater maintenance to troubleshooting and repairs, we ensure you have a reliable supply of hot water.
Frozen or Burst Pipes: Wimberley's occasional cold snaps can lead to frozen or burst pipes; we're here to address these emergencies promptly.
Sewer Line Issues: Whether it's tree root intrusion or a blockage, our team can diagnose and repair sewer line problems effectively.
With Moore & More Plumbing, LLC, your plumbing is in capable hands, backed by a commitment to professionalism and excellence in every repair we undertake.