Austin Sewer Repair & Replacement Experts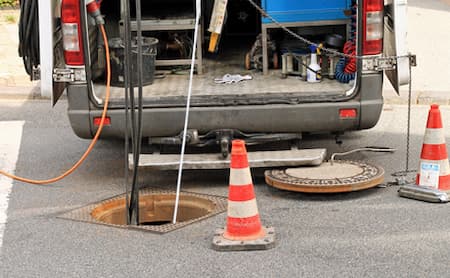 It is important to act quickly when you know that you are in need of sewer repairs in Austin. The sooner you act, the better you chances for avoiding complete sewer pipe replacement and more damages. Waiting will obviously only do more damage. Yet the results issues from having blockages and breaks in your sewer system can be unimaginable.
This can literally lead to flooding or compromising the structural integrity of your residential or commercial building. You can rest easy though because you have found the right team of experts to take care of the job for you. Here at Moore & More Plumbing, LLC, we take this line of work seriously and that is evident from the results we get.
There are so many things that can pose a threat, when it comes to the condition of your sewer. Tree roots, ground settling and natural aging are just a few. The good news is that our Austin plumbers can help you mend the damage and get you back up and running again, in no time.
Professional Service For Sewer Line Repairs & Pipe Replacement
We look forward to meeting with you and providing you with the expert advice and information you need. This will help you to make important decisions about your need for plumbing services in Austin.
Moore & More Plumbing, LLC is the only name that you need to know for superior quality workmanship. Give us a call today to find out more about what we can do for you.