The Reliable West Lake Hills Plumber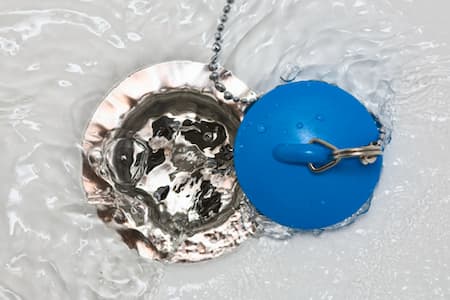 There is no way to avoid it, at some point you are going to need a West Lake Hills plumber to work with. The important detail is making sure that the plumbing company you choose is worthy enough to provide you with service. For three decades now, smart homeowners and savvy business owners have been calling on Moore & More Plumbing, LLC to get the job done.
Our approach is to only deliver the best results in this line of work. By doing so, you are more inclined to always call on us when you need service. This enables us to develop a long term working relationship with our customers.
As a family owned West Lake Hills plumbing company, we treat our customers the way that we would like to be cared for. We are all part of the same great local community and it is important to be able to help one another. Give us a call today to get the quality work you deserve.
The Number One Plumber in West Lake Hills
We also pride ourselves on being the best plumber in West Lake Hills because we are able to take care of a wide variety of important plumbing services in West Lake Hills, TX. Some examples of these services include:
Booster Pumps – If you have well water then you are aware the one drawback tends to be not enough water pressure. Adding one of these to your system will help increase water pressure so you can stop having to wait to shower until the washing machine is finished.
Tree Root Infiltration – As wonderful as giant trees are for keeping your home under shade in the summer, they can also cause problems with root growth. One issue is when the roots damage your plumbing, sewer, water or gas lines. If this should happen, we can help you take care of it.
Leaking Pipes – The problem with leaking pipes is that they tend to start as a drip and quickly develop into something much worse. Even worse is when you are not even sure where the problem is. The good news is that we can help take care of that for you.
Finest Results for West Lake Hills Plumbing Services
When you find yourself in need of an expert to work with for your plumbing services, call on Moore & More Plumbing, LLC. There are so many tasks that we can take care of for you and promise to leave you with exceptional results.
Give us a call today so we can provide you with the results that you need. You are going to be glad you made the call that helped change it all. Now you know what a difference quality service makes.