Reliable Leak Repairs in Austin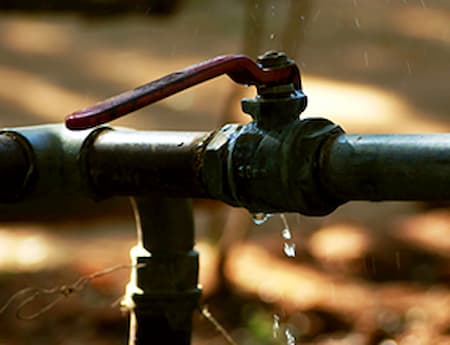 No home or business owner wants to have to deal with taking care of leaking pipes. Yet it is a much more common issue than you are probably aware of. Our team here at Moore & More Plumbing, LLC probably knows that better than anyone, considering how many calls we get for leak repairs in Austin.
This is partly because we have been taking care of services like this since first starting the business back in 1986. We have an enormous sense of pride in all the work we do as a local Austin plumber. This approach to our workmanship is what has helped us earn the high rate of repeat and referral business we have.
Your plumbing is a key element in keeping your home or business running smoothly. If even one minor thing is off, you could end up with major problems. The last thing that you need is for a minor drip leak from a pipe to develop into a major leak; this can be quite destructive and lead to costly water bills.
Dealing with Leaking Pipes in Austin
What many people do not realize is all the things that can end up leading to leaky pipes in Austin. This is important to know because it can help to potentially prevent leaks in the first place. If nothing else, it may also make you aware of red flags that you should be on the lookout for.
Some common reasons for pipe leaks include, but are not limited to:
Shifting or Deterioration – We have all heard about issues that can arise when it comes to your house settling. Well when your structure, or the ground beneath it shifts, the result can impact your pipes and plumbing as well.
Clogs – Clogs can cause your plumbing to spring a leak, or leaks, because it can result in added pressure on plumbing joints that overflow. So clogs can lead to issues like flooding from your tub not being able to drain. Yet this also puts added pressure on the joints which can lead to leaks.
Changes in Temperature – The changing of the seasons brings changes in the temperature of the ground. These changes can have a negative effect on the pipes and plumbing joints. Older plumbing work is more susceptible to this or the impact running hot and cold water through the pipes can have.
Professional Leaking Pipe Repairs in Austin
The experts here at Moore & More Plumbing, LLC believe in going above and beyond when it comes to providing customer care and expert plumbing services in Austin and nearby. Our unique and caring approach to taking care of our customers is what has helped us remain the number one local choice for three decades now. Call now and find out what true quality is all about.