Finest San Leanna Plumber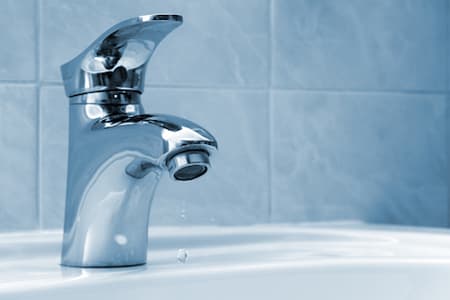 As the top plumber serving San Leanna, Moore & More Plumbing, LLC delivers exceptional plumbing solutions to the community. With a commitment to excellence and a wealth of experience, we have established ourselves as a trusted partner for all your plumbing needs. We understand that plumbing issues can disrupt your daily life and cause stress. That's why our team of skilled plumbers is dedicated to providing efficient, reliable, and top-quality services. Whether it's a minor repair, a complex installation, or routine maintenance, we approach each task with the same level of dedication and professionalism.
Our reputation as the finest plumber in San Leanna is built on a foundation of expertise, integrity, and customer satisfaction. We prioritize clear communication, transparent pricing, and timely solutions. When you choose us, you're choosing a team that is driven by a passion for delivering results that stand the test of time.
Experience the difference of working with a trusted plumber in San Leanna. Let Moore & More Plumbing, LLC be your go-to partner for all your plumbing needs, and discover the peace of mind that comes with having experts by your side.
Professional Plumbing Services For San Leanna
Moore & More Plumbing, LLC is your dedicated provider of professional plumbing services in San Leanna. With a proven track record of excellence and a team of skilled professionals, we are committed to addressing all your plumbing needs with precision and expertise. From routine maintenance to intricate repairs and installations, we bring a customer-centric approach to every project.
Our range of services is designed to ensure your plumbing system remains in optimal condition, allowing you to focus on what matters most. With transparent communication, upfront pricing, and timely solutions, we strive to provide a hassle-free experience for our valued customers in San Leanna. Whether it's a leaky faucet, a clogged drain, or a complex plumbing overhaul, you can trust us to deliver results that exceed your expectations.
Expert Plumber Providing Comprehensive Services In San Leanna
Look no further for an expert plumber providing comprehensive services in San Leanna than Moore & More Plumbing, LLC. Our team of experienced plumbers is dedicated to delivering top-tier solutions tailored to your specific needs. From the moment we receive your call to the completion of the job, we ensure professionalism, integrity, and unmatched expertise.
Our comprehensive services encompass a wide spectrum of plumbing needs, including:
Drain cleaning
Tree root infiltration
Video pipe inspection
Constant pressure systems
And much more
We understand that each plumbing issue is unique, which is why we take the time to assess and provide the most suitable solutions. With a focus on quality workmanship and customer satisfaction, we take pride in being the trusted plumbing partner for San Leanna residents.
Experience the difference of working with an expert plumber who values your comfort and peace of mind. Choose Moore & More Plumbing, LLC for all your plumbing requirements in San Leanna, and discover reliable solutions that stand the test of time.