Moore & More Plumbing, LLC: Cedar Valley's Premier Plumber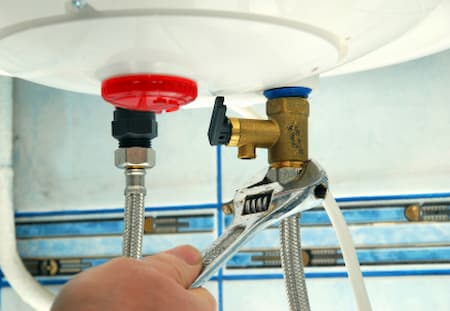 Moore & More Plumbing, LLC proudly holds the distinction of being Cedar Valley's premier plumber. With a reputation built on excellence and a commitment to unparalleled service, we are the go-to choice for all your plumbing needs. Our dedicated team brings years of experience and expertise to every project, ensuring that your plumbing concerns are met with effective solutions. From repairs to installations, we take pride in delivering top-notch results that exceed expectations.
Cedar Valley residents trust us for our reliability, professionalism, and customer-centered approach. When you choose Moore & More Plumbing, LLC, you're choosing a partner that values the functionality and well-being of your plumbing systems just as much as you do. Experience the difference of working with Cedar Valley's premier plumber today.
Cedar Valley Homes Benefit From Our Expert Plumbers
Hiring a professional plumber like Moore & More Plumbing, LLC can bring numerous benefits to homes. With their extensive expertise and dedication to excellence, homeowners can expect top-notch plumbing services that ensure optimal functionality and long-term reliability. Here's how homes can benefit:
Expertise and Experience: Professional plumbers possess the knowledge and experience to diagnose issues accurately and provide effective solutions.
Time and Cost Savings: Hiring experts prevents costly mistakes and future repairs, ultimately saving homeowners time and money.
Quality Workmanship: Professional plumbers deliver high-quality work that adheres to industry standards, ensuring safe and efficient plumbing systems.
Compliance and Permits: Professionals ensure that all work is compliant with local regulations and that necessary permits are obtained.
Peace of Mind: Engaging a reputable plumber provides homeowners with peace of mind, knowing their plumbing systems are in capable hands.
Moore & More Plumbing, LLC exemplifies these benefits, offering homeowners a trustworthy partner for all their plumbing needs.
Cedar Valley's Souce of Professional Plumbing Services
As Cedar Valley's source of professional plumbing services, Moore & More Plumbing, LLC stands as a beacon of excellence and reliability. Our unwavering commitment to delivering top-tier plumbing solutions has made us the trusted choice for homeowners in the Cedar Valley area. With a team of skilled professionals and a track record of exceptional service, we offer a comprehensive range of plumbing services tailored to meet the unique needs of each home. From minor plumbing repairs to major water heater installations, we bring expertise and dedication to every project. When you choose Moore & More Plumbing, LLC, you're choosing a source of professional plumbing services that prioritize quality, efficiency, and customer satisfaction. Your home's plumbing deserves nothing but the best, and that's exactly what we deliver.