Top-Rated Plumber Serving Bear Creek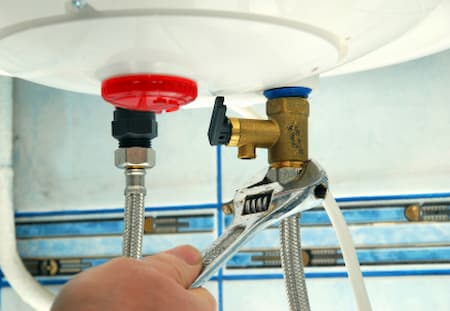 As the premier choice for plumbing solutions in Bear Creek, Moore & More Plumbing, LLC proudly upholds its reputation as a top-rated plumber. Our exceptional service, coupled with years of experience, sets us apart as a reliable partner for all your plumbing needs. Residents of Bear Creek trust us to deliver unparalleled expertise and professionalism in every project. Whether it's a minor repair or a major installation, our dedicated team is equipped with the skills and tools to ensure optimal results.
We understand the importance of functional plumbing systems for your peace of mind, and our commitment to excellence is evident in every job we undertake. When you're seeking a top-rated plumber that Bear Creek residents can rely on, Moore & More Plumbing, LLC is the clear choice for unmatched quality and service.
Our Reliable Plumbers Are Here For You
At Moore & More Plumbing, LLC, our team of reliable plumbers is dedicated to serving you with unwavering commitment. We understand that plumbing issues can arise unexpectedly, causing inconvenience and stress. That's why our experts are always ready to provide swift and effective solutions to put your worries at ease.
With years of experience under our belt, we have earned the trust of Bear Creek residents as a dependable partner for all plumbing needs. From leak repairs to system installations, our team's expertise ensures that your plumbing systems operate flawlessly. When you choose Moore & More Plumbing, LLC, you're choosing reliable professionals who prioritize your comfort and peace of mind.
Get Expert Plumbing Services For Your Bear Creek Home
When it comes to expert plumbing services for your Bear Creek home, Moore & More Plumbing, LLC is the name you can trust. Our skilled team of professionals brings a wealth of knowledge to every project, ensuring that your plumbing concerns are addressed with precision. From diagnosing leaking pipes to offering tailored solutions, we are committed to delivering top-notch results. Your home's plumbing deserves nothing but the best, and that's exactly what we provide. With a customer-centric approach and a focus on quality, we aim to exceed your expectations. Experience the difference of expert plumbing services that enhance the functionality and comfort of your Bear Creek home – choose Moore & More Plumbing, LLC today.