Trusted Plumber For Barton Creek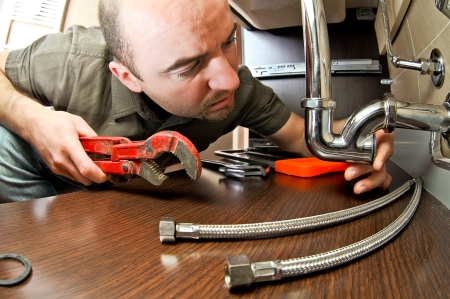 Moore & More Plumbing, LLC stands as the definitive choice for a trusted plumber in Barton Creek. With our unwavering commitment to reliability and excellence, we have established ourselves as the go-to plumbing partner for the Barton Creek community. Our experienced team is dedicated to addressing all plumbing needs promptly and effectively, ensuring the utmost satisfaction of our valued customers. Whether it's a minor repair or a major installation, our expertise shines through in every project we undertake.
Count on Moore & More Plumbing, LLC to provide not only top-notch technical solutions but also a customer-centric approach that prioritizes your needs. When you choose us, you're selecting a dependable and trusted plumber that Barton Creek residents can rely on for all their plumbing requirements.
Barton Creek's Chosen Plumber
At Moore & More Plumbing, LLC, we take immense pride in being Barton Creek's chosen plumber. Our reputation is built on a foundation of consistent excellence and dedicated service. Residents of Barton Creek have entrusted us with their plumbing needs, and we have delivered with unmatched expertise and professionalism. Our team's in-depth knowledge and commitment to customer satisfaction have made us the preferred choice for plumbing solutions in Barton Creek. When you choose us as your plumber, you're not just getting quality service – you're getting a partner who genuinely cares about the well-being of your plumbing systems and the comfort of your home.
Get High-Quality Plumbing Services In Barton Creek
Experience the pinnacle of plumbing services in Barton Creek with Moore & More Plumbing, LLC. We offer residents access to high-quality plumbing services that are tailored to meet their specific needs, including things like:
Drain cleaning
Gas & water lines
Video pipe inspection
Booster pumps
Water treatment & testing
And much more!
Our dedicated team of experts brings years of experience and unmatched skill to every project, ensuring that your plumbing concerns are addressed effectively. No matter what kind of plumbing service you need from us, we utilize the latest techniques and tools to guarantee top-notch results. We understand the significance of functional plumbing systems for your daily life, and that's why we prioritize excellence in every job we undertake. Choose Moore & More Plumbing, LLC for plumbing services that not only meet but exceed your expectations in Barton Creek.