Menchaca's Top-Rated Plumber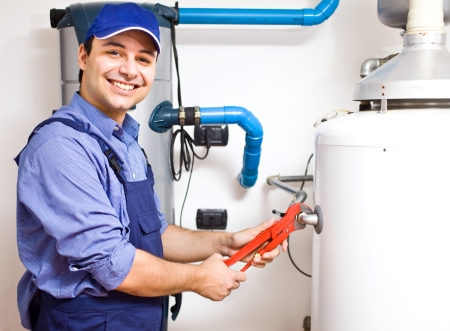 At Moore & More Plumbing, LLC, we take immense pride in being Menchaca's top-rated plumber. With unwavering commitment and a wealth of experience, we have earned our reputation as the go-to plumbing solution provider in the area. Our journey as a trusted plumbing partner has been guided by a simple principle: delivering excellence with every service call. From addressing minor leaks to tackling complex pipe installations, we approach each task with dedication and a customer-centric approach. Our team of skilled professionals is not just well-versed in plumbing techniques, but also passionate about ensuring your comfort and peace of mind.
Whether it's a dripping faucet, a clogged drain, or a comprehensive plumbing overhaul, remember that Moore & More Plumbing, LLC is here to serve you. Join our community of satisfied customers who have experienced top-notch service, reliability, and professionalism. Your plumbing needs are our priority, and we're ready to exceed your expectations, one task at a time.
Menchaca Calls Us For Expert Plumbing Services
At Moore & More Plumbing, LLC, Menchaca residents trust us as their first choice for expert plumbing services. Our dedicated team is committed to resolving your plumbing issues efficiently and effectively. From leaking pipes to intricate installations, we bring years of experience to every job. Just a few of our services include:
Plumbing repairs
Water heaters
Gas & water lines
Booster pumps
Water treatment & testing
Leak protection & detection systems
And much more
Our prompt response, coupled with our attention to detail, ensures that your plumbing concerns are addressed promptly, minimizing disruptions to your daily life. When Menchaca calls, we're there with reliable solutions that stand the test of time!
Our Plumbers Offer Exceptional Work In Menchaca
Moore & More Plumbing, LLC takes immense pride in delivering exceptional plumbing work to the community of Menchaca. Our skilled plumbers are not only equipped with technical expertise but also a passion for ensuring your satisfaction. Whether it's a routine maintenance task or a complex plumbing project, we approach each job with dedication and professionalism. Our commitment to excellence shines through in every repair, installation, and consultation. When you choose us, you're choosing a team that is dedicated to upholding the highest standards of craftsmanship and customer service. Experience plumbing solutions that go beyond the ordinary with Moore & More Plumbing, LLC in Menchaca.